Calendar overview
DHTMLX Calendar is a component that allows users to view and select dates. You can create calendar in one of 4 modes: days, months, years, or as a timepicker. This component is a great date picker solution for your website or application. Check online samples for DHTMLX Calendar.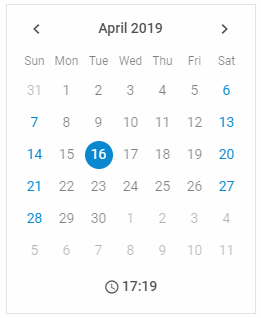 Features​
You can check the following page to learn how to build a full-featured DHTMLX Calendar:
API reference​
Related resources​
Guides​
You can read the following articles to find out how to add Calendar on the page and work with it.
Other​